TweetNew Year's Eve is the microcosm of life.
I love New Year's Eve.  It's this holiday that I think perfectly sums up how life is perceived by most people: expectations are high, expectations rest on others to make it exceptional, and when things turn out mediocre, the conclusion is that New Year's Eve is anti-climatic.  Folks miss the part that New Year's Eve is all about what YOU put into it, how you make the night what you want it to be, putting in the energy and time to make it exceptional, and then deciding to BE what you want as the change happens.
I've been thinking about NYE for weeks.  Every year for the past decade I've always chosen a theme, a word to think about throughout the year.  Last year it was "Relationships" which reminded me to constantly put it in first in my life.  To show up.  Make others know how important they are to me.  What I learned about that theme in 2013 is this: you can't decide to make a relationship better or deeper if you don't tell the other person that that is your objective.  Relationships are two way streets.  One person deciding something doesn't necessarily make it different.  I learned that after the disappointment set in after I did go out of my way to be an extraordinary friend, daughter, sister, mother, partner, employee to someone else and then walked away with a feeling that something was lopsided.
For the first time, I don't really have a word that's resonating.  I just have the feeling and even the handful of words that come to mind land around, not on, what I'm thinking about.
The best that I can do is this: 2014′s theme is COMMITTED.
Not to be confused with COMMIT.
The latter assumes a certain level of indecision, as if I have not yet done so and sounds more like a memo to change a behavior.  "Committed" is somewhat of a salute to 2013, the arguably most difficult year I've ever lived thus far.  2013 was the year that I was forced to really think about who I want to be, what I want to do, where I want to go, and then wait until the time was right for it to happen.  2013 was the year that trained my mind and spirit to go after what I want, but physically had to wait until 2014 to make it happen.  It was excruciating like that.  Like consciously being alive and exuberant but physically being in a coma.  That's what 2013 was like
So I know what I'm about and I have 2013 to thank for that.  Which makes 2014 the year of The Doing, The Actualizing, The Making It Happen, The Going For It.
2014 Committed to the 2013 decisions:
1. I'm a writer. This means I have to write.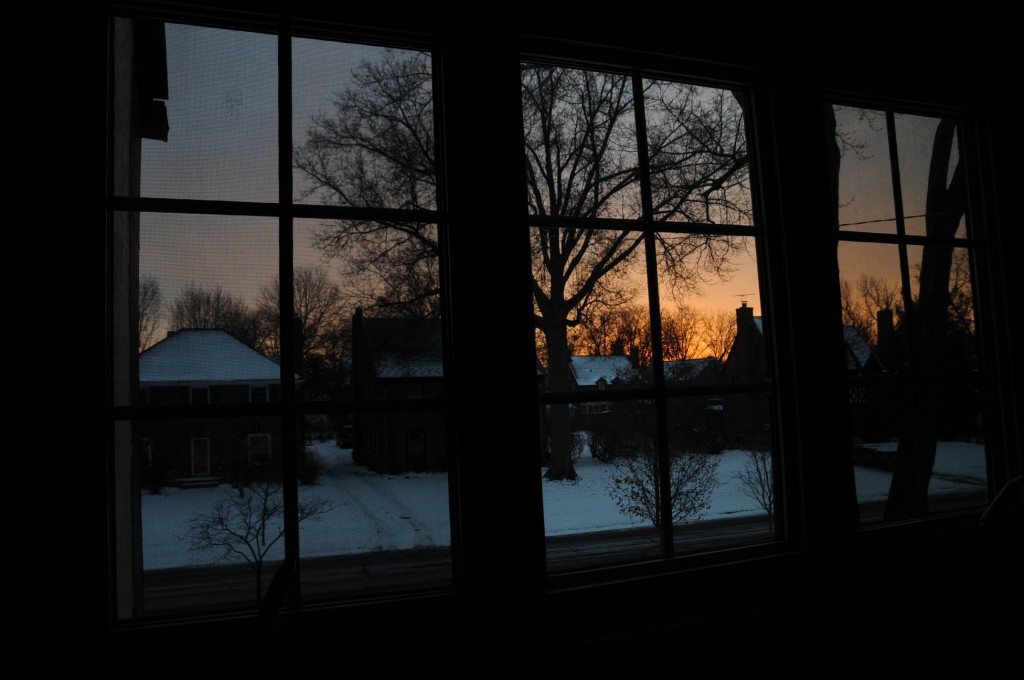 That might sound crazy but fellow writers understand.  There are infinite ways to not write and believe that you actually are writing.  And what an excuse I've had in 2013 not to write: my boook is coming out.  I have turned into a project manager and publicityhound preparing for the launch.  Writing moved to the back burner.  2013 was all like, "Go write. Go write. Go write." while my body was like, "I can't. I have to revise the introduction."  "I can't.  I have a block." Or the realities of raising a child, needing to exercise or sleep or eat won over the decision to write.  Screw it.  I'm turning 35 this year.  I once heard you need to spend 10,000 hours before you're really good at something.  I need to focus on what I truly want and what I truly want is to be an extraordinary writer.
2.  There is enough time as long as you spend it wisely.
The CRAZE of appointments, parties, work, children, obligations is normalized like life is supposed to be nothing but a series of things you attend or do, instead of BE.  Why do folks live like there's a social apocalypse right around the corner? I'm organizing better, committed to the things that I know sustain a healthy existence.
3. Clean eating.
I love food and I'm really tired of people obsessing about diets, restricting, and treating food like it's this alluring siren with irresistible temptation.   We project our problems and frustrations on food.  We personify it as if has it's own intention and personality to justify the often powerlessness people experience with eating.  But I don't think we were created to be miserable about flavor and taste.  Food is so beautiful and celebratory.  Sacred even.  Cooking is an therapeutic art and what we consume either heals us or harms us.  I'm choosing healing.
4.  Uplift others.
The world is drowning in hate, scorn, sarcasm, cheap thoughts, and a quiet undercurrent of menace.  Who needs another person pretending they have all the answers, or another sarcastic tweeter, or another reckless and lazy writer, or another coward in the rat race?  The high road has always been there.  That's my ride.
About every other day in 2013 I felt the urge to write about God.  I'm a spiritual person, I know what it means if a reoccurring thought won't leave you alone for a year.  It's kind of obvious that's what you should do.  But in 2013 I just let the thoughts come. I observed the frequency and what feeling accompanied the thought.  It was fear.  I hesitate to write about God because I don't really like reading other people's thoughts or theories about God.  Maybe that's connected to my desire to write about God since I am so dissatisfied by what is being currently written.  I don't have an agenda, just the commitment to write.
6.  Be where you are.  Right now.
2013 was spent in either the future, the past, or a place that was rarely reflected in that very moment.  Maybe it was a coping mechanism.  Maybe I was just that busy.  Maybe I was too afraid to face my everyday.  I'm not sure, but I do know that life is about deciding to forego what you don't want and simply taking another path.  This is so hard for me to do because I struggle with perfectionism, expectations of life, and when things don't happen the way they are "supposed to happen," my conclusion is that it's not good enough, or I'm not good enough, or the person in front of me isn't good enough.  Judgement leads to callous behaviors.  That's the last place I want to be.
7.  Choose what you really, REALLY want. Not what you want.
I want a billion things.  But what I really, REALLY want is probably about 18.  Prioritize.  No more excuses.  Shed what is unnecessary and holds you back: ghosts, mishaps, expectations, missed boats, grudges, need for "closure" (as if life is a neat and orderly chronicle of sensible stories).
8. Unceasingly, express the truth.
I spent too much time in 2013 opting for a watered down version of the truth or what made another person feel more comfortable.  I don't think I need to hide what I genuinely believe, even if it's unfavorable or difficult, as long as I can deliver it respectfully.  The rest is up to them.
9.  Have faith in people.
I lost my faith in people last year.  Shortcomings and flaws were more prominent than their inherent goodness and effort.  It was too easy to be jaded and although I tried "to be positive," it only led me to feel like a phony because I didn't FEEL positive on the inside.  Perceived forgetfulness, selfishness, and self-consumption ate away at me.  I know it will continue to do so in 2014, but my energy will be directed on putting out in the world whatever remedies the ills that I find so disheartening.
Something shifted last year.  I've always experienced spiritual connection in the same way until 2013.  I had moments of great connection but something happened in my spiritual life.  I'm not hearing or experiencing in the same way.  I'm searching for its replacement but have come up empty.  Rather than drawing the conclusion that God doesn't exist or that I must have done something to piss God off, I'm going to assume that I've changed and my communication patterns need to updated as well.  It's like God and I have dead cell phones and I keep screaming into mine, "ARE YOU THERE OR WHAT?"  Maybe it's time for a face to face visit.  Or letter writing.  Or service.  Something different to pray my way back into a regular conversation with my inner Power.
11.  Enjoy life for its full sensuality.
The tiny burst of a grape.  The sound of four in Isaiah's voice.  Waiting for the right moment before I snap the shutter on my camera.  Taking time to look up words that I don't understand.  Being affectionate.  Sitting with a new poet.
And after all this, last night when Nick and I got home from my sister's place, we plopped in front of the couch at 11:10pm, wondering, again for the umpteenth time, what are our true feelings for Ryan Seacrest when Nick got a headache closed his eyes and I, still wrapped in my long winter coat , decided to watch GirlCode on MTV.
Since I was about five, I've never missed the Times Square ball drop and have made a vow I will see it by 2020 in New York.  But this year, at 11:40pm, I switched to ABC and snuggled into my huge coat which now felt like a warm blanket.  The next thing I knew, I opened my eyes to Ryan Seacrest saying, "Isn't this the party of the year?"  The confetti was whirling and I wildly looked for evidence that I still had time.  (It didn't occur to me to check a clock.)  Since there was no chaos, I figured I still had time.  But I then heard Frank Sinatra, "It's up to YOU, New York, Newww Yooooorkk!" which only plays after the new year has rung in.  I grabbed my phone and saw 12:03am with texts reading HAPPY NEW YEAR!
I yelled at sleeping Nick, "WE MISSED IT!  WE MISSED THE BALL DROP!  I'VE NEVER MISSED THE BALL DROP SINCE I WAS FIVE YEARS OLD.  I MISSED THE BALL DROP!"
Nick, in some dreamy state hears my screaming and thinks the house is on fire, jumps up and out of the couch, "What's the matter?  What's going on?"
"WE F***** MISSED THE BALL DROP!  WE MISSED IT!  WE MISSED IT!"
He calmly laid back down and rearranged the Ohio State blanket on his long legs, "Oh shoot!"
Shoot?  That's all he has to say?
He looks at me, "Happy New Year!"
A bit of 2013 edginess clung in my throat and I sarcastically replied, "HAAAAAAPPPY NEW YEAR!"
And then I remembered one of my committed decisions to let things go.  Stop lingering on what cannot be fixed.  Stop wishing for the boat that has long since set sail.  Those habits do nothing for me.
The fact that this challenge came precisely at 12:03am, three minutes into 2014 caused me to laugh out loud and shake my head.  The challenge to be committed to my decisions began with my sleeping through what I had been waiting for all holiday season.  I missed it and the minutes of 2014 were moving forward.  Life continues.  Every second of the new year was happening and I couldn't believe I slept through the first three minutes.  The champagne bottle was still corked.  My winter coat still on and hiding my sparkly shirt underneath.  I wasn't ready.  I was late.  I missed it.
I laughed again.  Nick probably thought I was hallucinating with anger.  I shook my head and stood up, the challenging thought raised to 2014′s ironic beginning, "So, this is how it's going to be?"
And with this writing, I let it go.